A Great Excuse For a Party! It's a Fifth Saturday.

And the RETAILMavens 3 Email Guaranteed Traffic Strategy!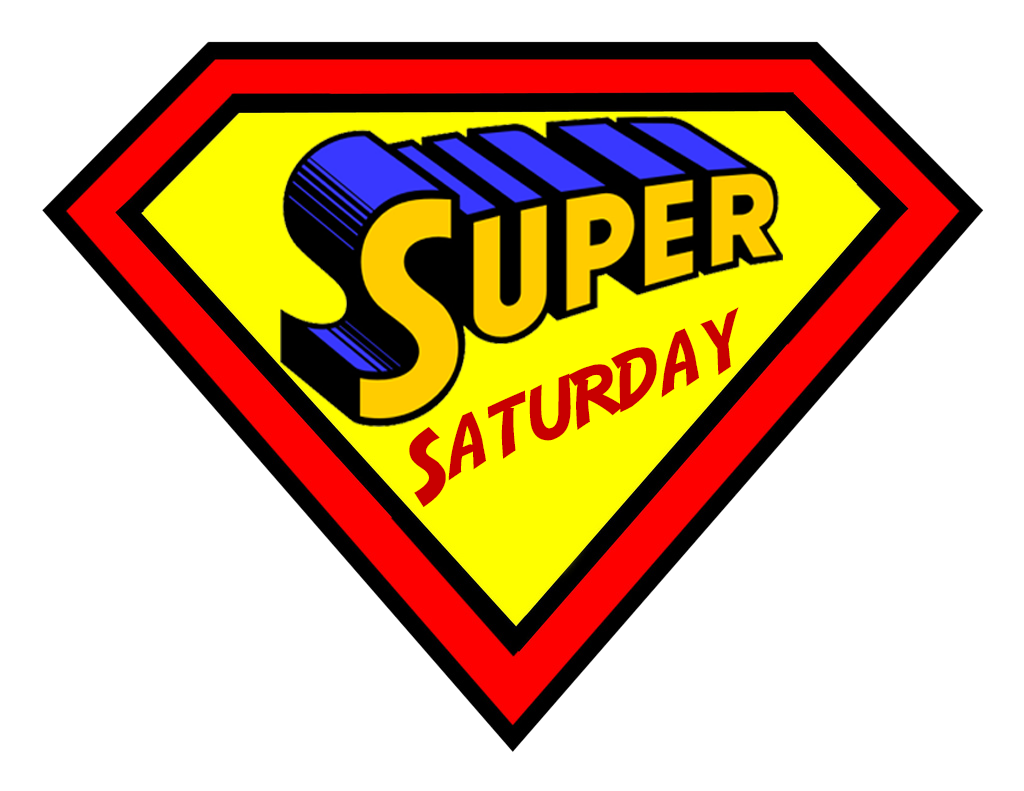 At this time of year, there are pretty much 2 kinds of stores.
1. Stores with lots of new inventory coming in
2. Stores with lots of old inventory on sale
You have a unique opportunity to take advantage of with a fifth Saturday coming up. It is fun to use it as a handle to advertise around. Fifth Saturdays don't happen often – and you can do something that you don't do often! I have a different strategy for you depending on which category your store falls into
**For stores with new inventory coming in, just give me these 2 items – 4 hours of time and 50 sheets of paper. I will give you an exact strategy to have people storming your doors on that Fifth Saturday…
Follow these steps:
1. Don't put any new merchandise out until the Friday before. Hold anything new you get in for the 7-10 days before that fifth Friday.
2. Set your alarm for 60 minutes. Work Hard in 60 min intervals at the next step. It shouldn't take you more the 2 hours.
3. Look up your top 50 customers in your POS.
4. Write down their name, email, and address and any other information. One customer per sheet.
5. What did they buy last year?
6. Distribute them out to your team.
7. You and your team will pick up the phone and personally invite each one to your 1st Annual Preview Party – tell them it is only for your best customers! And mention something that they bought previously and that they will find more wonderful items like it. Over 75% of the time you will just be leaving messages. So practice talking with a smile!
7.5 If you don't have phone numbers – start collecting them! They are the most effective way to develop relationships with your best customers. In the meantime, you can use a personal invitation via email – but still be sure to include a reference to something personal in it. Either an item they purchased or ask about a trip – anything, so they know it isn't a regular email from the store. Include the word [Personal] in the subject line.
8. On the Fifth Saturday do a preview party for your top customers – (anyone else that comes in gets to benefit from it too.)
9. Merchandise the inventory so that it looks like you got so much you only had time to price it – you couldn't even display it all the way you usually do. Leave clothing on manufacturer's hangars on rolling racks and in boxes. Stack items on tables and with boxes around it.
10. Serving very light food and drink is recommended.
11. Follow up with email confirmations using the RETAILMavens 3 Email Guaranteed Traffic Strategy detailed below.
The science behind this is that you are creating focus and urgency on all these new items. As customers come in – they will create their own buying frenzy! It works like a charm.
** For stores with older inventory to move, do a Fifth Saturday Sale!
Do a sale that only comes around as often as a Fifth Saturday.
There are 2 specific sales that I recommend.
This first one should be done if you are far from your sales goal for the month. It generally produces from sales and more markdowns that then second.
(If you don't have a sales goal for the month that your team all knows and is working towards – reach out to me right away. Just shoot an email to me at cathy@retailmavevens.com. The easiest way to increase your sales is to make sure that everyone has a goal that they are aiming for! You never hit a target that you haven't named. You know you should have a sales goal for every month – one that is based on how each class in your store is trending and not just based on last year! I am here to support you to get more sales and success! Ok – back to the topic!)
SALE #1 – "Buy 1 sale item – get 1 sale item at 70% off. "
That day only.
These words are like magic, and the average markdown is usually about 29%. You don't care about that – you just want the inventory out of your store and some cash in your pocket.
To market, it most effectively, use the RETAILMavens 3 Email Guaranteed Traffic Strategy detailed below.
A special bonus – let your customers group similarly priced items together. For example, if they come up to the register with marked down items that are now priced $10 and $5, tell them that if they get another $10 item, it will only be $3!!!! They almost always buy 2 more items. You look like a rockstar to them! It is a great opportunity to move more SKUs out of your store.
SALE #2 – "Buy 4 items, get the 5th for a penny"
That day only.
The science behind this is that consumers buy more when the extra item being a penny than when the extra item is free. I have tested this extensively. It is also much more distinctive than the traditional "Buy x, Get x Free." This sale has the advantage of moving more items out of the store obviously.
One strategy to increase foot traffic is to encourage people to shop together. "Bring in your friends to shop with you and to save the most! What's more fun than that?! We can only do one transaction, but you will all save so much more. Who can you forward this email too that will thank you for it?"
To market, these events most effectively, use the RETAILMavens 3 Email Guaranteed Traffic Strategy detailed here.
1. All emails should ONLY talk about this event. Do not mention anything else in the email. Scientifically we know that a confused mind will always say 'NO." We don't want any other information to distract them from this big event that you are planning.
2. Be sure to include with 6- 8 pictures as examples of the great new items or of the great deals. Don't hesitate to offer to have them call to buy of hold any of these items now – "All I need is your credit card."
3. Use words like this with the photos: No one else has seen this yet! Or This could be yours for 70% off! Or imagine only paying a penny for this!
4. Email #1 goes out the Wednesday before at noon.
5. Email #2 is the same email sent out on Friday at 5am. Add this note at the top "It starts tomorrow, and I can't wait to see you there!"
6. Email #3 is sent out on Saturday at 6am. It is the same as email #1 with this different note at the top "I know how busy life gets and I just couldn't bear to let you miss out on these great deals (or new items). "
7. If the day is still slow at 1pm – Resend Email #3 to everyone who hasn't opened it yet.
Any questions about any of these?
Post them on our RETAILMavens FB page.
OR even better – go to www.retailmavensfb.com and join our private FB group where we talk about increasing sales, having more freedom, running your store, so it isn't running you……yes I know all about that mistake, and it is my mission to stop you from that!
Did you like these strategies?
There are plenty more where this came from.
And they are about every area of your business.
Shoot me an email – I'd love to support you to reach your dream!