Cathy Wagner,
Founder and President, RETAILMavens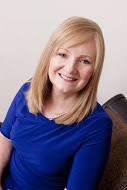 After graduating from Notre Dame, I got married and worked as a management trainee in a business supply company. Boy, this was the life! A cushy corporate job and a husband….all my dreams had come true – or so I thought!
My happiness, of course, was short-lived, as I soon realized that I didn't enjoy working for someone else. I had ideas that I was sure would increase business and procedures that I wanted to change, but didn't have the authority or opportunities to implement anything I wanted to. Frustrated, I thought perhaps I should go to medical school, with the notion that becoming a doctor would put me in business for myself. I started to applying to schools.
Meanwhile, I discovered that I was pregnant! While waiting to hear if I had been accepted, I met a children's clothing store owner in my Lamaze birthing class who was looking for some part-time help. I offered to help them out for a short time – never dreaming that I would enjoy it.
Much to my surprise, I found that I loved retail! 
It was wonderful connecting with customers and helping them fulfill their needs with merchandise. After a short time, I began to have suggestions about how the owner might be able to increase his business.
He wanted none of that and had a suggestion for me – open YOUR OWN business! 
And so I did. I realized that being in medicine would be too limiting for me and that I had to run a store of my very own. I brought my sister in as a partner and together we opened our first store – a children's clothing and toy store. I am proud to say that we were profitable in our first year!
The years went by and I had three more children and opened two more stores. As you can imagine, with four kids and three stores, I had to have some incredible store systems in place so that I could manage it all! I wanted to be able to enjoy both my kids and my work.
Along the way, I discovered that crunching numbers and putting together systems was my favorite part – and I was good at it. We had the benefit of a great consultant who helped to show us the way to success. My sister did the buying and I had my finger on the pulse of all the numbers that are critical to retail profit. We had successfully put together a great package.
When we were at trade shows I noticed that there were so many frustrated retailers out there. They weren't having as much fun as I was, and were definitely not experiencing success. I decided that I wanted to share all I had learned with others. I wanted them to have the tools they needed to enjoy their store and to look forward to going to work!
So I sold my share in my stores and started offering consulting to retailers. One day a client called me a Retail Maven. And with that, our company was born.
What I love about my job is that I have been on both sides of the counter! I know what store owners wake up in the middle of the night worried about – how money comes in, how money goes out, and how can they have more left over for themselves.I know that store owners get out of bed in the morning worrying about how to increase their sales. I know that they walk through their back doors feeling overwhelmed by all there is to do. I know that they wish they were more in control of their business and their employees. I know that retailers wish they could take a day off in peace. I know…. because I have personally had all of these worries and challenges. So yes, I understand. And that's why I started working with store owners to help them solve these problems and end these concerns. I was able to do that for myself and now I wanted to do it for others.
There is nothing more thrilling than to help someone realize their dream. That is what I get to do! I am passionate about it. I have dedicated myself to helping other retailers see how they CAN have it all – they can enjoy more money and more freedom in their life.
Since then, I have worked with hundreds of retailers and have seen them achieve such wonderful success. And that success is unique for everyone. One client went from $0 to $1,156,767 in 29 months! Another told me that because of my help and guidance she was able to sleep peacefully during her busiest month, December, because she knew that she had all the systems in place to have a super profitable Christmas season. Another client made it onto the Oprah show (twice!) and has been able to share her passion for helping women feel beautiful. For another client, we were able to put together systems for a successful store and salon operation that gives them the freedom to work part-time and pursue other ministry opportunities. I have spoken in front of many groups and created a system for retail success; a series of important profit-building steps every retailer needs to apply to create more profit, get better results, have more fun and get better sleep.
I work with retailers just like you who are good at what they do; however, they have never been taught exactly how to run their stores more profitably or more effectively. Some retailers want to make more money. Some want to have more freedom. Some want both! Some are looking for help to transition into the next phase of their life. Others want to open new stores.
I have worked with a variety of stores including:
Women's Apparel
Men's Apparel
Children's Clothing
Shoe – Adult and Children
Internet
Home and Interior Design
Stationery
Hair Salons and Spas
Toy Stores
Gift Stores
Lumberyards
Maternity
Parent Teacher
Sporting Goods
Bookstores
Lingerie
Bath and Body
Soccer Stores
Formal Dress
Consignment
Contemporary Teen
Quilting Stores
Pet Stores
Dog Retail and Services Stores
If I've learned anything, it is that there is an art and a science to retail.
The art that you provide is what makes your store unique. I am an expert on the science – and the numbers! The science remains the same in all stores regardless of what is being sold. So when I bring the science to the table and you wrap your special 'art' around it, we generate more success and profits.
At the end of the day, my business, my team, and my personal philosophy is to help make your retail store thrive so you can achieve more profits, better results, better sleep (yes, this is really important!), and more fun!
Business is important, but family is even more so. That's why when I'm not working I'm spending time with my husband Paul (you can read about him on his page), and my children Caitlin, Clare, Colleen, Colleen's husband Luke and Christopher..
Some fun facts: When our oldest was 18, she entered a contest sponsored by a national game company. She spoke about some of our crazy traditions – like getting a pie in your face on your birthday. Her essay won and we were named "America's Most Fun Family."(See a photo of my husband and business partner Paul in action on his page.)