Paul Wagner
CEO, "Father of America's Most Fun Family"

I joined RETAILMavens after a long career in customer service and retail. You could say customer service is in my blood, beginning all the way back in childhood as a paperboy, then working in grocery stores, and even becoming a butcher for a few years.
I spent 20 years in the office furniture business helping a company grow from 2 to 10 retail stores. I handled hiring and firing, sales training and oversaw the day-to-day operations to help keep the company profitable.
And while some of those jobs were hard, none compared to the challenge of being a stay-at-home dad to my 4 kids. Sure, running a 7-figure business has its moments, but nothing compares to the time management skills required to keep a family running, happy and healthy.
Once the kids got older, I decided to go back to work part-time before making the leap to join Cathy in the business. Most of the time I'm behind the scenes, although I do pop up to provide help with sales training and to offer insights, support, and levity.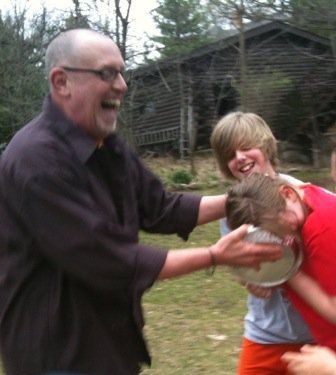 I love working with Cathy and the RETAILMavens team because I truly believe in the work we are doing. By joining the team, I was able to take on many of the administrative and managerial tasks, allowing Cathy to use her expertise to truly grow the business. Nothing inspires me more than seeing people who have a vision for success, and then helping them to bring that vision to life so they can experience more money, and well…better sleep.
When I'm not helping to grow RETAILMavens, you can find me working hard to defend my title as "Father of America's Most Fun Family."