Get to know some of our clients and how we helped them succeed.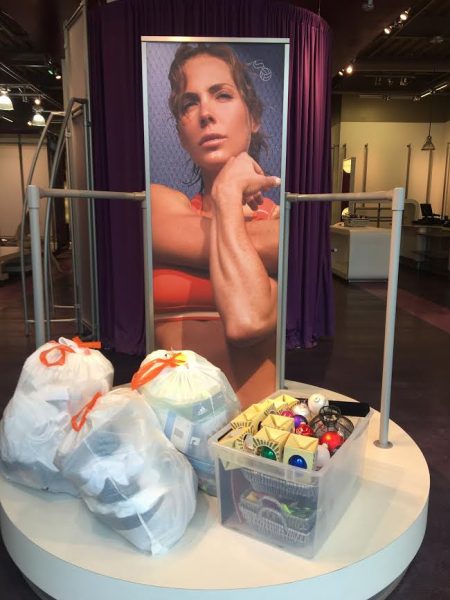 Closing one of our locations was a very emotional and difficult decision but with Cathy's detailed, organized, step by step approach, we had a successful, smooth closing sale.
Keys to our success were Cathy's markdown schedule, creative sales ideas, customer call lists, signage and marketing suggestions.Cathy was instrumental in keeping us calm, positive and focused.
She was available anytime we had a question or an issue, which is important during this high stress time. She assured us every step of the way that the sale would be successful and she was right! Attached picture is ALL we had left from our 3700 square foot store..everything else was sold in just 7 weeks and we deposited almost 49cents for every $1 of inventory we had when we started!
Thank you Cathy!!
Diana
Yes! We did our first one [Killer Clearance Sale Secrets] this past summer. It went AMAZING! I highly recommend it. We cleared out 95% ish percent of our clearance stuff, about $15k retail, and the best part is that we actually MADE money on it. I actually had to bring in merchandise to fill out our upcoming sale as we just don't have that much stuff currently on the floor that needs to go into clearance. I dreaded the first SAC, however I'm now EXCITED about them!
Leanne Payne, Cherry Lane Scrapbook Shoppe
Yes I used it in July for the first time, for our end of season sale and we did so good! I think we ended up with about 4 pieces left over when it was all said and done. Looking forward to doing it again after Christmas! Cecilia Kautzman, Kids Trading Company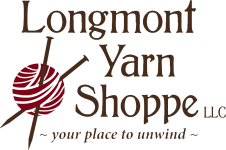 Hi there – I am new to this group and Retail Mavens, but wanted to share my DELIGHT after using the Killer Clearance Sales Secrets and the help of my coach in launching our SAC that began yesterday with our VIP invitation only pre-sale Monday evening followed by our 1st day today of the Everyone is Welcome to join us for our End of Season Summer Clearance Sale Up to 75% off at Longmont Yarn Shoppe! We had amazing sales (over 10K) & moved a ton of product in 10 hours over the past 2 days, and our customer's have expressed extreme gratitude and support for our store in the process! Thank you Cathy, while we only touched base briefly in Seattle at YMN, I am looking forward to learning more at the intensive later this month!
Gail Sundberg-Douse, Longmont Yarn Shoppe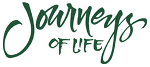 I got AMAZING results from the Killer Clearance Sale Secrets…Cathy's Killer Clearance Sale program made me a believer. After running what I thought were successful clearance sales for over 20 years, I discovered Retail Mavens and began what felt like graduate school for retail sales. The very first time I followed Cathy's directions for having a successful sale I got amazing results. My staff was concerned but when they saw how much merchandise we converted into cash they became believers too!
Now my team begins preparing for our two Killer Clearance Sales with excitement knowing that they contribute to the success of the business. I don't know where I would be without the techniques I learned in the Killer Clearance Sale program. Thank you Cathy!
Jean Haller, Journey's Of Life
Those of you who don't have Cathy Donovan Wagner's Killer Clearance Sale Secrets should get it. While I didn't do everything she suggested to do, I did quite a bit of it and it really made a difference. No other time when I tried to do a Clearance Sale did I have any increase in traffic. I did one at end of summer and post Christmas and I had better sales each time than the year before and was able to move quite a bit of product.Mary, Killer Clearance Fan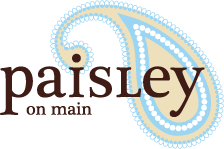 I GOT RESULTS I NEVER DREAMED OF…Cathy gave me just ONE TIP that increased my sales by $2453 and her other idea helped me finally get rid of the Christmas ornaments that having been sitting in my basement for so long – and I got money for them!
Finally, I am so grateful for the step by step way that she took me through the employee bonus worksheet. It made it easy. I had always wanted to do something for my staff and never knew how to do it in a way I could afford and was fair.
Sue Cleary, Paisley On Main
This morning, on the last day of the month, we were still $3100 short of our goal for April. April has been touch and go. Weather has been crazy in Colorado, even by our standards, and we've had some dismal days. $3100 looked pretty daunting. Thanks to a well-timed e-mail, offering 30% off any single item in the store, we kicked some serious retail butt today, and made it to goal!!!!! Thanks Retail Mavens and all the generous Retail Smarties for giving us the courage and the tools!!!!Jennifer Navarre Johnstone
The numbers are in!!!!!! Cathy Donovan Wagner – you have created a numbers monster! Looking at preliminary April numbers and I am in awe of my team and our marketing.We did our first High 5 – 5th Saturday promotion today (a tweak to the bag sale others do), called as many thumbs as we could on Thur & Fri and only got through half the alphabet and still had amazing results. We nearly DOUBLED our normal Saturday. What a day!
But I saved the best for last – April was our first month with a team goal with an additional hourly pay if we met it. And not only did we meet it, we surpassed it by 11% Woo Hoo!
Like Jennifer Navarre Johnstone I continue to be amazed by the sharing from other PCers and the expertise of our fearless leader Cathy Donovan Wagner. I am very grateful. Bring on May!
Jean Haller, Journeys of Life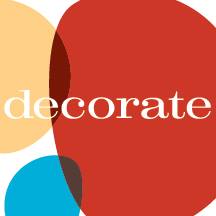 "Cathy and Michael—Thanks to both of you for a very productive call tonight. It's so strange to be starting over again with a store and feeling like you're further along than what you are.
I was feeling pretty down tonight—no business today at all—so I needed some inspiration and positive thinking. (That's what happens when you're alone all day and have too much time to think!)
Lots of good information was shared, and I head into Wednesday with more positive energy.
Many thanks, Amy"
Amy Minick Peterson, Decorate

Thank you for taking the time out of your crazy busy schedules to dig deep into the financials and the future of The Silver Sun for me! I hope my somewhat calm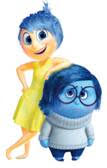 reaction was not misleading. Please don't take it to mean that I was underwhelmed at all! My over-analytical brain just tends to get caught up in trying to absorb all the information and make sense of it all mathematically. So there was no room for the "JOY" in my brain to do it's HAPPY DANCE at the time… have you seen the movie Inside Out?So, THANK YOU, again Cathy and Michael for digging deep and offering your expertise to uncover the true potential for our business! I truly have a renewed "pep in my step" and can't wait to build on all the insight you provided to make it all magical again!!
Lynn LeBlanc, The Silver Sun
I want to say thank you to Michael! He took time out of his Saturday to call me about this customer issue (or as it turns out, my issue).Just got off the phone with him. Everything is all good! SO thankful for the Retail Mavens team and this group!
We can and will make mistakes, but it's how we handle them and if we learn from them, that is what matters! #retailmavensrocks
Thankful Profit Club Member
And when you have RETAILMavens giving you plans to build that plane you know you will land safely.Like having that all important safety net waiting for you every inch of the way until you have a successful landing.
Jean Haller, Profit Breakthrough & Profit Club Member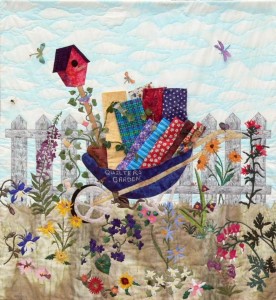 I listened to your video about bringing more customers in the store. Because of you, we had 32 people in the store by 2 PM! It is our 16th anniversary so we sent out e-mails just like you said. We made our event a mystery and said they would get a FREE pattern and refreshments. We made up at least 8 new bag patterns for our event, had $5 off a class sign-up if they signed up today and a couple small offers -an extra 16% off of clearance fabric, an extra 50% off clearance notions and patterns and 50% off of Jenny Doan templates. It has been unbelievable sales! Woohoo! Thanks for the idea! It will be tomorrow also. Because of our big event next week, we needed Saturday to set up for it and decided on Thursday and Friday.Next Tuesday we have a big speaker coming and have over 80 people signed up. Keeping our fingers cro$$ed!
Just have to say, you have changed our business. We look at things so much differently. I guess you can teach an old dog new tricks! LOL!
Beth Rosene & Carol Keller, The Quilters Garden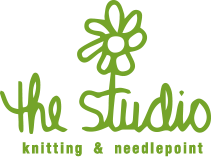 Holy Cow The girls have gone crazy. Announced Commissions on March 2 after we got back from the Profit Club Intensive. They are all very excited. Finished the first week over goal. Rough Sun & Monday. Back ahead of goal today.I think I was afraid of commissions because I've worked in a major dept. store where it was pretty cut throat. Staff would ring out a customer you have spent an hour with and get credit for the sale. I didn't want to create that kind of environment. I wanted to create a team concept – We do this together.
I have added extra worksheets to this workbook that calculates the daily goal based on remaining sales in each category and how many hours the shop is open that day. You can see it under Daily (the results at the end of the day) and Goal (the goal for the next day)
Its been helpful because I can look at and say, OK, we need to sell 3 needles today and we need to sell 1 ornament which makes it seem attainable.
This is all along the same thread of thought as Trust your business to pay you. Trust that you will make it. I learned this phrase a long time ago but it is ringing true for me:
What you focus on – they will focus on. I am all about goal right now and they are right there with me. They want it too. Fun!
Cindy Craig, The Studio Knitting and Needlepoint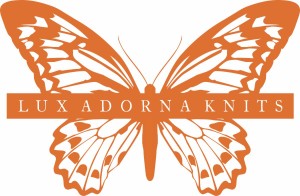 Click here to listen to what Heidi said was the ONE thing Cathy taught her at last year's Yarn Market News Conference that still impacts her today – a full year later. And it applies to ALL OF YOU READING THIS NOW. Listen. Really. Heidi Hennessey, Lux Adorna Knits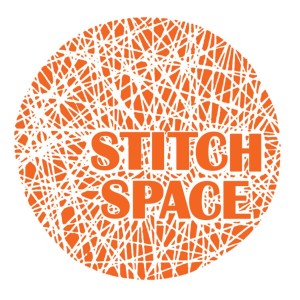 I'm here to share a little vulnerability, and to ask for some accountability.It had already been weighing heavy on me that I haven't been paying myself enough as of late, and one of my goals for the new year was to be making out a check that was at least equivalent to my 2 part time employees total every two weeks. See, I figured out part of my burnout issue was the fact that I was resenting my employees because of how much I work and the fact that they were taking home more money than I was.
When I watched your webinar Thursday, Cathy, something totally struck a chord, and I've been mulling over it all evening. I just now had the breakthrough, and a good cry. It dawned on me that my fear is majorly holding me back. When you said that if we aren't paying ourselves, we might not be trusting our business, I froze.
You see, when I first started my business 3 years ago, I was all in. My husband was in college and we were getting by on my income from the store only. I remember that first March, feeling a little nervous that we were heading into slower season, but I felt confident we were growing and my husband had just landed a job, so I knew I could cut back what I was paying us to make headway on the startup expenses. That's when we had our fire, and it has been eating me alive trying to figure out why I'm freaking out about it so much 2 years later. As much as I try to forget, or think positive, or think to myself "that's just an excuse," just like you were saying, something has kept dragging me back to this reasoning and I can't seem to shake it. I realized today that since that event I have not fully trusted my business or my own ability to make it.
Today, I was able to label it. I'm afraid of the unknown. I'm afraid of the Spring. I've never really had a "normal" Spring season and now it is hitting me right in the face that is what I'm scared of. I'm scared that the fire SAVED my business, that I was actually headed towards failure when it happened that March. That the move we made last year in March saved me again by creating a new event and store opening that created the buzz and momentum. That I've not really never been able to play full out and that I'm afraid to because I might just fail and not have anything to save me. Ugh….it feels terrible and wonderful at the same time to finally feel like I know what's going on in my own head, and why I've been hiding out the last couple of months trying to figure out what's going on with me.
So now for accountability. One of the things I've been putting off and haven't fully tried to accomplish is getting terms with more of my vendors. I think it's been on my homework sheet from my monthly calls from when I started with Profit Club in July. I've probably followed up with maybe 3, but have been too afraid to finish. Now I'm staring at crap cash flow and a Spring event that I need new product for and I've got nada. It's time to GET OVER IT AND DO IT. Tomorrow, I'm calling 6 vendors to ask about terms. Two are companies I order from at least every other month for staples, and the other 4 have wow merchandise that will be great for my event I'm planning. I'm posting it here so I can't back out and will report back at the end of the day with my results.
I'm sharing this hoping it might help someone else hold up the mirror, like Cathy did for me. Thanks for listening and being generally wonderful!
Sasha Ball Rives, Stitch Space Yarn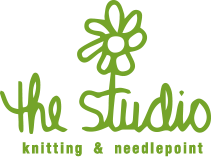 For me, the Profit Club Intensive was a shot in the arm. The timing is perfect because I'm facing the slowest months and am going home with ideas and hope, people to call, product to try.It feels like a swarm of people pushing me to the top, a safety net to keep me from where I've been.
Thanks for your brilliance and kindness.
Cindy Craig, The Studio Knitting & Needlepoint
For the first time since starting the PC program I will exceed goal this month! Thanks to working with Cathy, buying better because of RETAILMavens, and my new loyalty program launching this month, I am at goal as of today and there are still 2 days left. This may well be the best December I've ever had in 7 years of business.Profit Club Smartie
Holy Blooming Pinkies!!!!!I took Cathy's advice from her email and sent out an email last night telling my customers all clearance items were an additional 50% off……..it could be a 'pinkie' re-union in my store right now and that's great! I used to be annoyed by the bargain hunters but listening to Cathy in San Diego shifted my attitude and made me realize their value.
Maybe retailers should have a National Pinkie Day! 🙂 Just kidding.
Killer Clearance Sales Raving Fan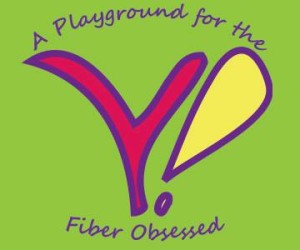 I just wanted to report back again for anyone who may be hesitating (like I used to do) about starting this loyalty program (the one Cathy tells us to do with 7 boxes) because it seems like you are just giving away stuff to people who already love you. This is by far the best thing we have done to drive loyalty, increased sales and higher average purchases. People only need to be asked once if they want to 'play'. I started it in November and I am now starting to give back the rewards on a nearly daily basis. They are super excited and very vocal about it. My average sales has increased by 20+% And am beginning to draw back customers from purchasing online because of it. big win!Susan Frick, Yarnarama

This is amazing! The only thing more amazing than the 2 days before the storm was the day when we opened, Tuesday, and many people could get out and they chose to see us rather than go anywhere else.At 10:10, we have 10 people in the shop! It was as if someone had left the hen house door open!! And markdowns weren't bad at all.
I am very pleased with the start of 2016. Being up 60% is pretty darn great.
I thought about your gift idea and have figured out what we are going to do! We have the perfect place for i and I have an employee who is going to take on the job of display, helping with finding items etc. I realized that I had several items that would work! So we are going to get it up and running.
Need to go, still have much to do before tomorrow morning.
Thank you, Cathy, for your knowledge, support and friendship. Keep those prayers going!!
Kathy Balthrop, The Stitching Studio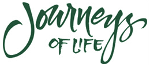 It's official. My first 8 days into the Clearance Sale in 2016 is 40% up from the first 8 days in 2015. I attribute this to Cathy pounding home the need to use the correct wording and sorting of merchandise, the mess on the display tables in the front of the store, the yellow signs used consistently throughout the store and on the windows and pounding it on FB and in newsletters.I can see when the newsletters went out by the sales response the next days. The interesting thing is that I do not have as much 'junk' by doing three previous SAC the Retail Maven way!
Thank you Cathy Donovan Wagner!!
Jean Haller, Journeys of Life

After opening StyleFinder Boutique in May 2015, we got off to a great start.Yet we were headed for a trainwreck this winter with much more inventory on order than we had room – or budget – for. Thanks to Michael Lofthus for helping us avoid a potential disaster.
After signing up to work with Michael and RETAILMavens, we were not only to get back on track with inventory numbers that were better suited to our store, but we were able to hit our goal for December even with numbers that were far from our target. He helped us right the ship and get on track to have a successful Christmas season, and now a successful clearance sale.
Whoo hoo!
Jim & Mary Michele NiDiffer, The Stylefinder Boutique

Before I went to the Retail Profit Revolution in San Diego in 2015 I had decided to close my store and I had chosen to not renew my contract, my space was available for re-lease. However, the second day there I decided to renew my contract again and I emailed the right person while I was still there. I came back and the first thing I did was to do a Killer Clearance Sale and was able to get rid of most of my old merchandise.Then I did everything I could do on social media and people started pouring down to the store asking what was going on, have you always been doing this and I hadn't noticed? I started getting text messages, people would stop me on the street saying how much they liked all the posts and they would go through them in the morning to get ideas about what to wear. Very exciting.
For September through December 2015 I say an average sales increase of 26% from the same time in 2014. My cost of goods decreased an average of 24% during the same time.
It has been a great experience, in December I did a secret jewelry bag and got rid of all jewelry items that I noticed I had had them for up to 5 years, forgot to do that in the killer clearance sale but it was perfect timing for the 12 days of sales. I started paying my loans and I have money in the bank!!! it feels good. I'm looking forward to see you again and keep learning from you.
Thank you to you and everyone in your team.
Adriana deMoreno, The Shoe Club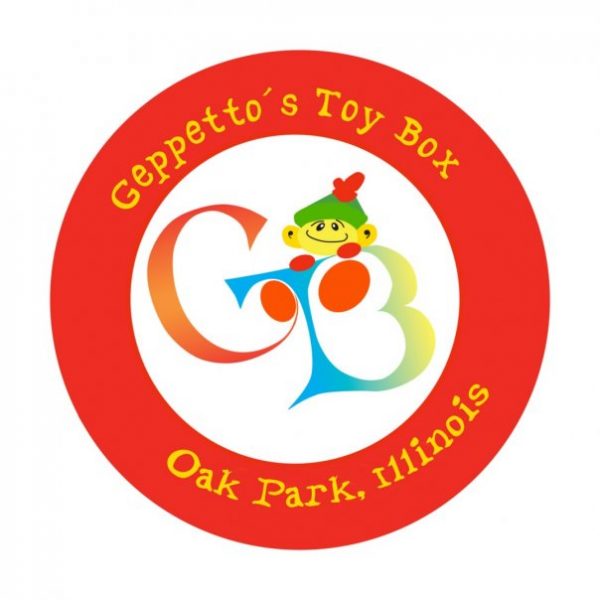 Eric & Brandy Masoncup of Geppetto's Toy Box

"
When we decided to open our toy store, we knew we would need some help since we had never had a retail business before.  We attended ASTRA Marketplace immediately to learn about the industry which is where we met Cathy.  The smartest thing we did thereafter was enlist her guidance.
After five years of working with her, we now realize that Cathy is like having our own personal Board of Directors.  We get so caught up in running our business each day so having our 'Board' forces us to stop and MANAGE our business.  She is the bird's eye view we need to make sure we manage our resources effectively without getting bogged down in the everyday stuff.  We can't even imagine our business without Cathy at this point – she causes us to stop, evaluate and change direction as necessary.  Invaluable
!
But everyone looks for proof in the stats, so here we are:Our numbers consistently beat even the high-profit ASTRA stores, our cost of goods last year was 46.5%, and we saw a 92% increase in business in 22 months.  We also continue to become more profitable each year.  In the last 12 months, our turn has increased 25.4%. We could not have achieved that level of profitability without Cathy's expertise.  We were even able to double our space during our second anniversary!  Sure adding more space certainly helped make some of our growth possible, but we all know that just having more product does not necessarily equal more sales.  Cathy works with us to identify hidden opportunities in our current classes of product and recognize when there are issues.  Her inventory management skills and statistics have been invaluable for us, enabling us to untangle the complicated world of product purchasing (buying or clearing at the right time), the importance of turn, and the many things that effect cash flow, including terms.  Marketing programs, and recently even internet initiatives, are that extra bit of insight she brings to the table – all meant, of course, to boost sales!  She is that extra set of eyes and ears we need to maintain such a low cost of goods while ensuring we are profitable.  It can be hard to add an extra expense to the roll, but there are some expenses that are invaluable for success.  To that point, when analyzing the first 4 months of this year to the same 4 months of last year, sales have increased slightly while we have enjoyed the additional cash flow of $70,737 due to the decrease in our inventory – all under Cathy's direction.  This alone pays for her services many, many times over."
Eric and Brandy Masoncup,
Owners of
Geppetto's Toy Box
Bree Bennet Hahnof Initial Attraction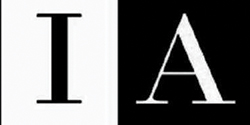 I have a really good perspective now on just how far we have come, thanks to you, Cathy. I had already forgotten just how burned out we were before we started with you.  Not that we're totally well rested right now, but that level of fatigue and burn out and helplessness just is no longer there. You got us focused and revived and excited again.  And confident about moving forward.  I got off the phone and just thought, Wow.  So, HUGE thank you to you.  You are wonderful and I will do just about anything you ask Cathy!
Bree Bennett Hahn, Founder & Owner of Initial Attraction