On-Demand Retail Sales Courses & Services
RETAILMavens Clearance Sale Secrets
This one-of-a-kind program is for you if…
It's a digital self-study program that gives you immediate access to strategic step-by-step instructions to move old, unsold inventory off your shelves, and put more cash in your pocket during your successful clearance sale, so you can stock the fresh, exciting products your customers really want.
"We did [a sale based on Killer Clearance Sale Secrets] this past summer. We cleared out [about] 95% percent of our clearance stuff, about $15k retail, and the best part is that we actually MADE money on it. I actually had to bring in merchandise to fill out our upcoming sale as we just don't have that much stuff currently on the floor that needs to go into clearance."
—Leanne Payne, Cherry Lane Scrapbook Shoppe
Opening, Selling or Closing Your Store
Whether you are just starting your dream as an independent retailer, or you are closing that chapter, you shouldn't do it alone. Having a guide who knows the terrain well, and has a roadmap for you to follow, makes your journey easier. Our decades of expertise and experience in opening, closing and selling retail stores will provide a smooth and profitable experience for you, no matter where you are in your journey.
We will give you a customized plan to successfully:
Closing one of our locations was a very emotional and difficult decision but with Cathy's detailed, organized, step by step approach, we had a successful, smooth closing sale. She was available any time we had a question or an issue, which is important during this high-stress time. Everything was sold in just 7 weeks, and we deposited almost 49 cents for every $1 of inventory we had when we started!
— Dianna Marsden, retailer
Latest Retail Business Tips & Tutorials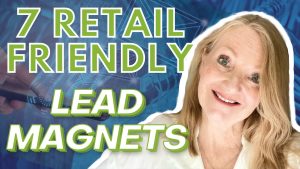 A lead magnet is a very well known term in the online marketing space, but they can also be a very efficient retail marketing strategy. That's why I'm sharing these 7 retail friendly lead magnets you can use to grow … Read More
Retail Sales Profit Stories
Ready to get started on your retail sales?
Send us a message and we'll help you determine where to start your retail business profit journey.