It's all about our commitment to helping you achieve the true potential of your business.
Our commitment to helping retailers achieve their true potential begins by asking two simple questions:
Where are you?
Where do you want to be?
Then we create a plan to bring it all to life.
We are proud to announce that for the last 5 years, our private clients have all seen MORE profits with each successive year.
RETAILMavens is proud to share that since 2012, our private clients have all seen MORE profits with each successive year.
Check out the categories below to see how we can help you!
The Profit Club is an all-new yearlong program for independent retailers like you who want to:
Get better control over their finances
Resolve cash flow
Take the worry out of their business
Make more money, (A LOT more money)
Having less stress and more free time
Learn how to deal with problem employees
Understanding the science of retail.

Profit Breakthrough System
We want you to have everything you need to help make your independent retail store a success. That's why we've created special products and programs designed specifically with your business in mind.
It's time to stop stressing about your bottom line and learn the secret to putting more profit in your pockets.
But before I can show you how, I'd like you to answer these questions:
Does it feel as though all you do is put out fires instead of getting ahead in your business?
Do you look at your bank statements at the end of the month and wonder where all the money went?
Want to know how you can use the science of retail to maximize your revenue?
Have you convinced yourself that retail is "too hard"?
If you said yes, to any (or all) of these questions, I'm here to tell you that regardless of the economy, regardless of your current financial state, it is possible to DRASTICALLY improve your profit margins in just a few months.
Learn from Cathy, get your questions answered, and best of all, sleep better knowing you are on track for more profit, sales, fun, and peace of mind.  Register now  Join the RETAIL Profit Breakthrough System
Consistent Profit. Group Support.
Our RETAILMavens Profit Club is our year-long group program that mixes private coaching with in-person retreats and ongoing support.
This special club is for independent retailers who want support growing their store while benefiting from the ongoing support of like-minded owners. This cost-effective program will help you look at the current state of your store, and customize a plan to improve profits. Retailers will also receive unique training specific to their store that includes cutting-edge tools to help give their store the advantages they need to thrive right now and in the future.
Membership includes:
One 45-min monthly call with an associate Maven Coach
One 2-day live event
Monthly personalized Cash Flow Review
Monthly Teaching with Q&A call
Sales training for your staff
Private Forum
Templates to standardize your important systems
Sales Performance Tracking
Unlimited email access to our Maven Team
The Profit Breakthrough System (click for more info)

Open to Buy
If you're serious about growing your store and making progress fast - plus want to enjoy the support of like-minded retailers, then the RETAILMavens Profit Club is for you.
6-Figure Holiday Blueprint

6-Figure Holiday BluePrint is a proven weekly, step by step blueprint which helps retailers execute the marketing, merchandising and team coaching needed to have a successful holiday season (from start to finish), resulting in increased sales, more time and a more effective team, so you don't have to live in overwhelm.
KILLER Clearance Sale Secrets
Move More Inventory - Keep More Cash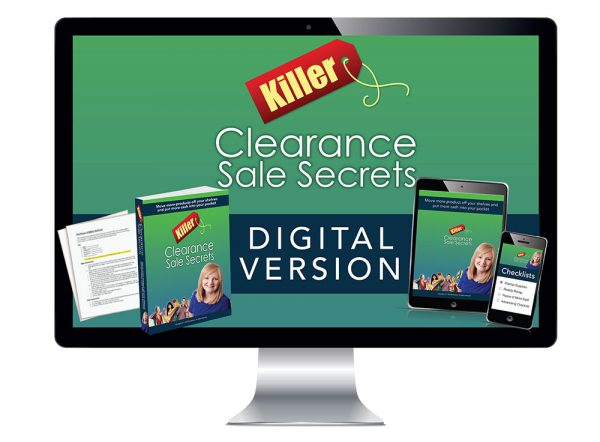 If you've ever wondered how to rid your store of old, and/or excess inventory (and make lots of money in the process), you'll love this special program.
The Killer Clearance Sale Secrets is a digital self study program which shows you the RIGHT way to run your clearance sale, step by step. Using consumer psychology to guarantee your success!
It is your plan, your road map and your vehicle to make sure you reach your destination: Selling the right inventory, at the right time and with more profit.
Eavesdropping with Experts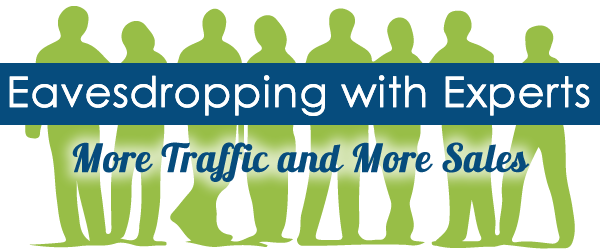 Eavesdropping with Experts
Practical advice from retail experts for more profit and better results.
Wouldn't you love some excellent advice and motivation from retail owners and experts who have experienced extraordinary success?
Our Eavesdropping with Experts series features 10 professional retail experts and owners who make their living by helping store owners just like you break through to the next level of business. Each was handpicked by Cathy because of their specific retail genius and perspectives, and more importantly, because of their extraordinary financial success in the independent arena.
Over the course of 10 calls you'll learn from our accomplished gurus in the following areas:
Inventory Planning
Merchandising
Cash Flow Management
POS Systems
Vendors and Manufacturers
Local Social Media
Staff Training
Marketing
Special Events
Get immediate access to all our calls in a powerful package of inspiration, ideas, and extraordinarily profitable insights that will show you how to take the steps towards living the life you dreamed of when you first opened your store.