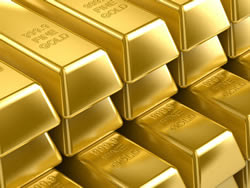 Use them to Attract your RAVING FANS!
You come back from trade shows with so much NEW…new lines, new items, new ideas and new enthusiasm.  Today is your first day back at work.  You are pumped up!  As you pull up to your store you are thinking, "Just wait until my employees hear about all the great new items I found and the exciting things going on in our industry."  You open the door and…
All you see are fires that must be put out.
Now flash forward 8, 9, 10 or even 12 hours…you are dragging yourself out of the store into your car to go back home.  You are exhausted and can't wait to get your head on the pillow.
Is this visual a little too close for comfort?  I completely understand.  I have been that person, tired but energized, coming home from a trade show.  That person who walks into their store the next day to find that there is so much to do after being gone for a few days.  It can be hard to see the forest through the trees.
I am here to remind you of the big picture.
I am here to remind you of the golden nuggets that you still have in your pocket. 
Those pieces of gold can be used to create more sales for your store.
They can be used to help turn your customers into raving fans who wouldn't think of going anywhere else to shop.
Now I have your attention!
What are these golden nuggets?
It is something simple that retailers overlook.
There is gold in all the knowledge and feelings that you accumulated at that trade show.
The gold is in the story about how your largest vendor's fall collection was inspired by his family reunion trip to China or the story behind the two sisters who started importing toys from England. The feeling that you got when you first laid eyes on your favorite sweater of the entire show – that is pure gold.
So how do these pieces of gold turn your customers into raving fans?  It is all about connecting with your customers and developing relationships.  You must be authentic.  You want them to catch the excitement of your trip.  You want them to catch the vision of what you saw.
Those stories, feelings and bits of knowledge that you got from the trade show allow you to share your experience with your customers.
Be real with them.
Remember that one new game that you loved so much? Take a quick video about how it made you feel when you played it – add it to your Insta story.
How about that brand new vendor that you stumbled upon?  Introduce them to your raving fans on FB Live or do a video that you can use again later.
Find a photo of the owners and share the story of how they got started in their parent's basement.
What about that new line of eco-friendly sweaters?  Take the time to write down the key points of how the company works to share their passion of creating a better world.
Take lots of pictures and short videos for social media and to share when you get home.  The beauty is that you do that once – and you can reuse them in many ways!
You want to give your customers a glimpse into the trade show.  Information like this makes it all come to life – the vendor, the item and your store! Customers become invested in your store and they become raving fans who tell others about a new product you discussed with them– and then anxiously await its arrival.
Think of it as taking them along with you to the show and when you take them on that type of journey, you are setting yourself apart from other stores. You will be gathering your herd of raving fans and as a result your business will grow!
Your Assignment:
While at the show – record stories and post them!
While traveling home, write down the top 10 topics that you want to share with your customers.  Those topics can be a product that you fell in love with or a great new vendor that you meet. Maybe it is a new look that you know your customers will love.
Ask yourself what do I really want to share?  The key is to write it down right away – before you've forgotten it!
Then write down at least 2 ways you can use share each topic!
© RETAILMavens.inc  All Rights Reserved.
Don't Miss the Pieces of GOLD at your Next Trade Show