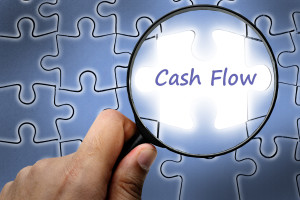 After having been in retail for over 30 years, there are proven tactics that work well in keeping your finances and operations going smoothly. Each one is tried and true. Most come from mistakes that I have made that I don't want you to make.
There is such value in getting an outside perspective on your own business. It's why I will never go it alone. You can't if you truly want to succeed. A consultant sees things you can't see in your own business. This is an unabashed plug for what we do! We identify strengths and show you how to maximize them. Then can save you from making mistakes that we have already made!
Open up a "Sales Tax Account." This makes paying sales tax painless. Have your bank automatically transfer the sales tax % out of your deposits on a daily basis. Then you never feel it, and the cash is there in another account all ready to be paid out. I recommend Integrity Payment Systems credit card processing because they can also do this for you. Tell them RETAILMavens sent you!
Run a negative on hand report monthly. On the 20th of each month, run an inventory report that shows all the items in your store that have a negative on hand inventory. Check the physical inventory of each of the items listed. This will highlight operational errors that you can fix. It also greatly reduces the discrepancies when you take your annual physical. Lastly, it also shows items that have been received incorrectly. I remember the time I ordered 6 of an item – only to discover that the sales rep sent me 6 each of a 12 pack! I made the correction to my invoice and returned those items.
Do cycle counts. This means that you pick one class to physically count each month. It keeps your inventory updated and gives you advance warning on any operational errors.
Group your operational bills together. Paying them on the 15th is a usually best for cash flow. Then your rent is due on the 1st, operating expenses on the 15th and sales tax on the 20th. This makes predicting cash flow easier because you only have to plan for the vendor payments.
Change your credit card payment due dates. Most credit card companies will allow you to do this a couple of times. Use the dates that we discussed in tactic #4 to plan when would be the best time to make your credit card payment.
Be consistent about managing cash. Set aside one three hour appointment a week to review cash flow, pay bills and handle all vendor billing questions.
Deal with ALL vendor calls more easily. Set up a separate phone number for vendors to call about anything – about dates for shows, about billing inquiries and all else. This freed up so much time for me in my stores. In addition, I made fewer mistakes and was more productive during the focused time that I spent dealing with vendor issues. Then I would have my stock person listen to the messages and write them down for me on a carbonless copy message book. That way I could take the note, and there was always a record kept. Also, I made fewer mistakes and was more productive during the focused time that I spent dealing with vendor issues.
Consistently check your credit card interest rates. Make an appointment the month of your store's anniversary and then 6 months later to ask your credit card companies if they can lower your interest rates. If they say they can't, ask what you can do to change the answer for next time. Usually, they are pleasant and helpful about it.
Easily remember to check rates on insurance and credit card processing. On the anniversary of your store opening, get another quote for ALL your insurance needs and your credit card processing rates. Of course, you can schedule it at any other time; I just always found this to be an easy time to remember to do it. Then when they call about any of those items, tell them to call you then. Your team knows how to handle the calls, and it allows you to ignore all those kind of phone calls the rest of the year!
Can't pay? Call your vendor. Be honest and don't let Guilt talk. If money gets tight, call your vendors in advance. Let them know you can't pay on the due date. This goes so far in developing a good relationship with them. BUT don't make promises you can't keep. They will ask when they can expect payment. You will want to tell them a date that you think they want to hear. You must be honest. If you don't know yet – say that. Tell them you don't know, but you WILL be paying them. Look at your finances and give them a low-ball estimate of a weekly payment that you can make. It is infinitely better to promise less and over deliver. You will destroy your credibility if you don't keep your promise. That is why it is essential to say an amount that you know you can pay – go as low as $25 a week. They might try to pressure you. Simply remind them that you are being honest and forthright with your situation. Tell them it will do neither of you any good if you commit to something that you can't follow through on. Believe me, a call and a promise for a small consistent payment is better than how most retailers just avoid them and don't pay. Many times a vendor will continue to ship you as they see that you are showing integrity and keeping your word.
Let me know how these work for you and which one you will use first!
Reach out if you want to talk more about how to manage your cash flow specifically. We would be happy to help you evaluate your options with honestly and confidentiality.
This was originally published in the fabulous retail lifestyle magazine RetailMinded.
10 Top Tactics to Manage Your Cash Flow Better