You can avoid this checkout mistake! I'm talking about the definition of markdowns vs discounts.
To your customer, there really is no difference between a markdown and a discount – they both mean a reduced price.
But for a Revolutionary Retailer like you, there is a subtle, but important difference, and if you don't know it – you might be making a common mistake.
The difference is in your ability to make informed, profitable decisions.
The impact comes from how you track them – because if you're doing it wrong you might decide to order more of items that are unprofitable.
The definition of a markdown
ANYTHING that reduces the price of an item is a markdown. A markdown is sometimes given different nicknames (reward credit, discount, loyalty dollars, etc.). Remember, YOU are giving the customer money to use to reduce the price of the item.
ANYTIME the price of an item is reduced (for ANY REASON), it has to be recorded by assigning it to that particular item so that the TRUE profitability of each item (therefore each class, therefore the entire store) is known.
The discount mistake
If you take the reduction at the end of the sale it's applied to the entire sale, which means it goes into a black hole and you have no record of that markdown being taken – by item or by class. This is what people usually mean when they use the word "discount." The mistake is not realizing that it must be tracked by each line item.
It is important to grasp this key difference about the way that POS systems look at a markdown and a discount. In order for your POS system to generate a report based online items and your class structure – not just the total amount "discounted" at the end of the month – you have to take the markdown off each item.
What it looks like…
Here's an example: At your shoe store you have a customer appreciation program which provides $20 in future store credit for every $100 the customer spends. When the customer purchases a pair of new running shoes and uses that $20 store credit towards that particular purchase, your POS system should reflect the $20 markdown off the running shoes – so the markdown is tracked by class (in this example, running shoes) – not just $20 off the total bill. You DID just markdown those shoes by $20. It impacts the profitability of that class of inventory.
Another example: you sell a sweater for $90 that was originally $100 because the customer used her $10 birthday bucks. The markdown is $10 on that particular clothing item and must be tracked by class structure. If a customer buys more than one item, you can spread the markdown between the items. I can tell you from personal experience that the markdowns balance out over the classes over the year.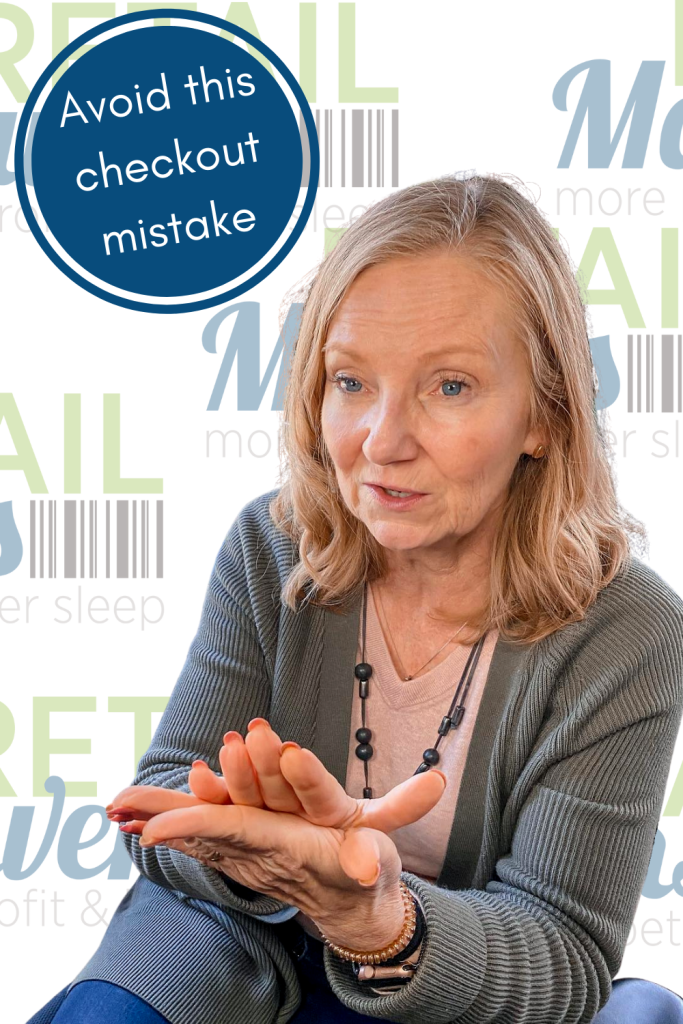 But what about gift certificates?
One of the most common mistakes I see is about gift certificates and donations. Let's be clear. A gift certificate is a tender type, NOT a markdown. It is when SOMEONE else gives you money to hold until their loved one comes in to use it.
However, donations in the form of gift certificates are considered a markdown – AND gift certificates that are gifted to customers as an incentive are also considered a markdown. The dollar amount used from a "donated" gift certificate should be tracked to an item and class structure to give you the correct maintained markup. The bottom line with "donated" gift certificates is that you are still reducing the price to the customer. You keep track of it so that you can write that donated amount off at the end of the year.
If you are not already doing this, you need to change your thinking (and the way your POS system generates reports). This method is a more accurate way to look at line item markdowns and will help guide proper EOM reporting and future decision-making.
This is how I help you to love your numbers. I am here for you. And if you want the kind of numbers that gives you a consistent paycheck – Watch my free training: How to increase your sales so you can consistently pay yourself and your team.