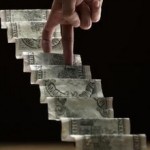 My client had come through 2009 with sales down and profits up.  That was good news.  She recognized that she had done better than most retailers, but she wanted to get much more from 2010.  Bottom line, she wanted to make more money – and expected me to show her how.  My problem was that we have been working together for 5 years, so she was already doing so many things right!
I worked her numbers the way I always do using my inventory planning solution from Management One.  I analyzed her store using their trademarked Fresh Factor.  The Fresh Factor is a guide to determine freshness of current inventory. The purpose is to illustrate the importance of having a flow of fresh goods and to see how sales react to the "newness" of inventory. I have used this formula with many retailers as part of my decision process in determining current open-to-receive. It is common for sales to improve as the "Fresh Quotient" increases.
I uncovered areas of profit that could really explode in the next 6 months.  We discussed those classes and implemented her open to buy plan.  She followed through very well.
Using this tool, I am able to forecast her future sales with a 93% accuracy rate.  The open to buy plan I provided her solves the question of how much inventory to buy and when should the inventory arrive.  It is the blueprint that accurately forecasts sales and inventory levels.  It produces a dynamic cash flow management tool and guides me to create a cash flow plan that works for clients.  End-of-season markdowns are reduced and stock-outs minimized.
After 6 months, we compared the results from this year to last year.  The numbers were fantastic! 
$31,262 Sales Increase
I had accurately predicted trends and the client made sure to have the inventory as I had planned so she could maximize the sales in those classes.
$18,451 Fewer Markdowns
because I had correctly forecasted the sales and inventory requirements.
$11,621
Additional Profit Potential Dollars due to increasing the initial markup over last year.

$53,976

 
NET INCOME INCREASE
In addition, the client's cost of goods was decreased by 5.7% according to her financial reports.  Let me stress, that this client was already highly profitable!   Another way of saying this is that her GROSS MARGIN INCREASED BY 5.7%.
The client is happy.  🙂
Let me personalize just that last fact for you.  If your store does $300,000 in sales, increasing your gross margin by 5.7% would mean that you could take home an additional $17,100 – without increasing sales. That would make you happy, wouldn't it?!
Let me know if you know anyone that would benefit from similar results.  Perhaps YOU would!  Email me at Cathy@RETAILMavens.com and we can schedule a strategy session to discuss what is possible.
© RETAILMavens.inc  All Rights Reserved.