I am not going to play games with you. This is serious and critical.
Every single one of my private clients has been told about the importance of emailing weekly – especially right now. I will quickly address your concerns about "is that too much?" ABSOLUTELY NOT! You only want to be communicating with people who WANT to hear from you weekly. It is your DUTY. Your RESPONSIBILITY.
There are probably millions of storefronts out there competing for your customer's attention right now.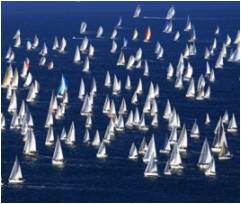 You owe it to YOUR PEOPLE to be the shining light that stands out from the crowd. I know I am mixing metaphors. You need to be the one who is there to guide them home like a ….ugh what are those things called….you know what I am talking about on the shorelines…. imagine all those ships at sea needing to get home. Think of your customers like that. Bobbing up and down in a sea of crummy advertising needing to get gifts that express their love for the people that they care most about. Your customers are lost in that sea.
SAVE THEM. You can.
What pops into your head when you hear the word advertising? How about selling?
I am sure all sorts of negative ideas, words and thought. My mentor taught me that it is because most people associate advertising and selling with pushing, stretching the truth and manipulation.
That is NOT how I see it. I really have grown to LOVE ADVERTISING AND SELLING.
Because to me, advertising and selling is about GIFTing and sharing.
I teach my clients that every piece of advertising that they do must contain a GIFT for their customers. Who doesn't love getting a GIFT? That word stands for Genuine Information For Them. If you include a piece of information that provides a benefit to your customers – you really are gifting them with each email that you send out. I think about this email like that! My article is my GIFT for you!
Suzanne Evans says, "If I can get up today and share what I know is really helpful , wonderful information – for me that's marketing information; for you it might be completely different, but whatever it is – if you can share your gift today and someone purchases, you can help more people transform their lives."
The same is true for you. You can make a difference in people's lives – don't take that lightly. Each customer walks into your store with a problem – whether they know it or not! You have gone to great effort and energy and expense to put together a beautiful store full of delightful items that are just waiting to go home with your customers. When you share time with a customer and ask questions, then you can share the benefits of the item that you have that perfectly solves their problem. And solving another person's problems affects their life. You can think of specific examples of that in your store I am sure.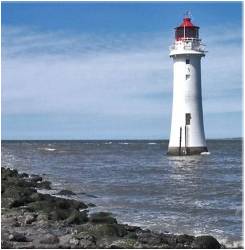 I remember (more than once) helping a customer choose the perfect tiny baby item to bury their newborn in. So so sad but true. On the other much more joyous side, I remember working with a grandmother to find items for her grandchildren's suitcase for the Christmas morning "We are going to Disneyworld today" surprise.
When you come from an authentic and honest place in selling, it is so much less work. You simply insert yourselves into your customer's life for a quick bit. You help them solve their problems and get what they need. The result? You sell more and they are happy.
Stop Advertising and start GIFTing.
Stop selling and start sharing.
Be the LIGHTHOUSE for your customers. It is a win-win situation.