It is HERE!  We are in the beginning of the 4th quarter and the end of the year will be here in just about 10 weeks.  The great news is that there is still enough time to pump up your sales before then.  Let's talk about your marketing and advertising from now until them.  There are 3 things you need to know in order to maximize your communications with your customers.
1. Contact your customers weekly – with a G.I.F.T. (Genuine Information For Them).  Who doesn't love receiving a GIFT!  When you send a G.I.F.T., they will love getting your emails and anticipate their arrival.  I have tested this many times and open rates stay constant as long as the content remains good.

2. Focus on one or two items only in each email – schedule it out to be sure that you are covering your store's key 'gift-able' items.  Most owners will list it all thinking that they want to tell customers everything that they have.  But when you list more, customers get confused and distracted.

3. Add the P's!!  Personality, Photos and the Possibilities!  Use photos of the product and mix it up with videos when possible.  Be sure to include your personality and that of your store into the copy.  Also be sure to always point out what the possible benefits are to your customer from using the product.
Below are a few examples (along with my notes) of what type of content to include in your weekly emails to your customers!
EXAMPLE #1
A TODDLER TOY that I GUARANTEE Dad will play with too!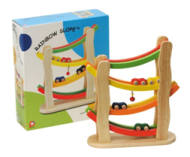 The colorful wood cars roll and flip their way down this wooden slope. See how many you can put on at once, name the colors as they go by, WATCH OUT – you'll be MESMERIZED! Made by Pintoy – Eco-friendly chemical free kiln-dried manufacture from sustainable rubberwood, using water-based inks or dyes. For ages 18 months and up.
CATHY'S NOTES: This is a great example of inserting personality! I wish that they had told me why those manufacturing details should be important to me. What does it mean to me?
EXAMPLE #2
Babies need LEARNIN' too!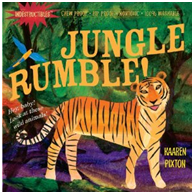 Here is a book babies can really sink their gums into: Built for the way babies read, Indestructibles are printed on an amazing paperlike material that can't be ripped, torn, or punctured. Indestructibles are 100 percent safe and nontoxic, and if they get too funky, just throw them in the washing machine or dishwasher. They're made for baby to hold, grab, chew, pull, and bend, and are designed to create an even more special bond between reader and baby. Printed without words, the parent gets to make up the story, or just cuddle with baby while they explore together.
CATHY'S NOTES: Doesn't the last sentence create a beautiful word picture…what you are really selling here is focused cuddle time! Who doesn't want to buy that?! The third sentence does an excellent job of describing to me the benefit to me of the material that these are made of.
EXAMPLE #3
The Caressa Jaime Boot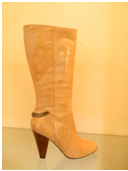 Super comfortable boots in gorgeous leather with small chain detail.  Great shaft height for the less-leggy gal!
Black or Camel…(perfect year round color!)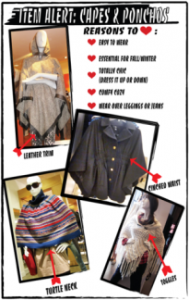 CATHY'S NOTES: Maureen goes into great detail later about why these are much more confortable than any other boot you have ever worn!  That is fabulous!
They also listed the details for all the capes – I didn't include that info here but you should in your email!
CATHY'S NOTES: :A great example of getting more than one item listed!  I love how they identified it as an "Item Alert" – so it automatically creates urgency.. as in "I must have this!"  It also establishes the store as an expert resource for trends.)
© RETAILMavens.inc All Rights Reserved.