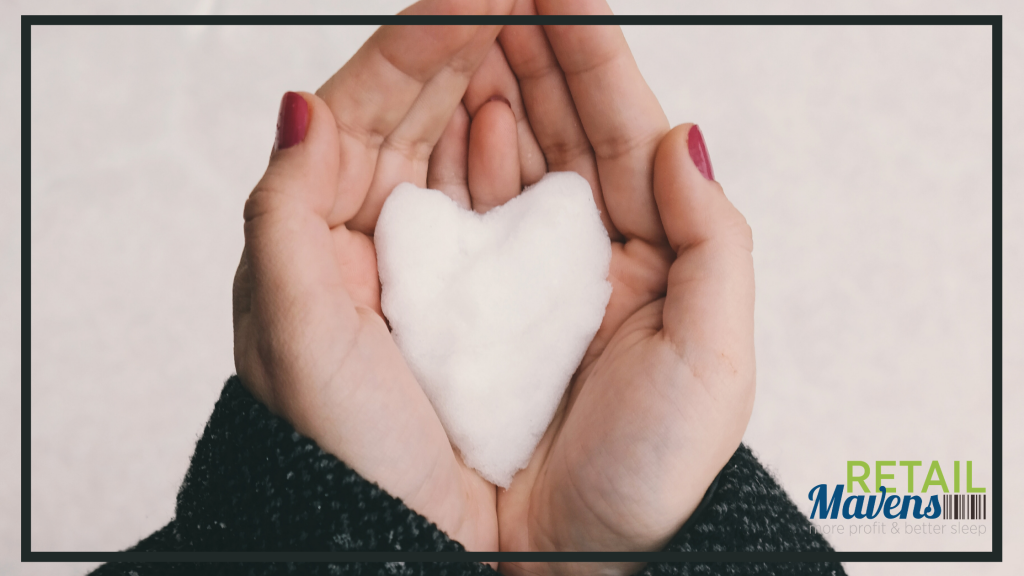 As an independent retailer, you are an integral part of a HUGE patchwork that ties your community together. On a larger scale, you are a cornerstone of our greater society.
That is why we are declaring November the month of GRATITUDE!
And here is why you should declare it with us!
This world NEEDS you. Yes YOU!
Your shop is a refuge for your community. It's a place where they can feel like they belong, where they can find some joy, some happiness, some peace.
You give that to them.
And what your community, and the world, needs now is a positive focus.
They (and maybe you too?) need to be reminded of all the amazing, positive and inspiring things we have to be grateful for.
How do you do this? We have some ideas…
First DECLARE to your tribe that you are dedicating this month to GRATITUDE and invite them to join you

Be intentional about talking about it – EVERY day!

Start a daily gratitude challenge on your social media. There are so many fun ways of doing this, from just asking them to share one thing they are grateful for today – to giving them a prompt (list everything you are grateful for today, tell me everything you appreciate that starts with the letter…, tag someone you are grateful for, etc.) – to challenging them to carry out random acts of kindness

Give every in-store customer a shipping tag and ask them to write down something they are grateful for, or maybe their wish for the world, or any other positive sentiment. String them up around your store like peace flags, or dedicate a tree to hang them from. Remember to share all over social media and in your emails!

Team up with one or several local charity organizations (foodbanks, shelters and others) and during November collect donations of much needed items like non-perishable foods, socks, baby formula and diapers

You can also designate specific days where you donate a portion of your sales to the organization of your choice (or offer your customers a choice of several and let them decide)

Encourage your tribe to write "Thinking of You" cards for care homes in your area

If your customers are crafters, inspire them to spend the month creating uplifting gifts – like the cards in the previous point, knitting hats, mitts and scarves to give away to those in need, sewing blankets for hospital patients or care homes. Remind them that they can make a huge difference in someone's life

Add a string with clothespins outside your store with a big sign reading "Have one? Leave one, Need one? Take one. Ask your tribe to donate any hats, mitts, scarves, winter coats they no longer need

Check in to RETAILMavens Revolutionaries Facebook group every day in November where we'll share lots more ideas!
There is so much GOOD in this world – and you have the power to use the relationship you have built with your community as a megaphone!
Turn their attention towards the good, the positive, the inspirational. Make them feel like they are part of something so much bigger. Because they are!
And so are you.