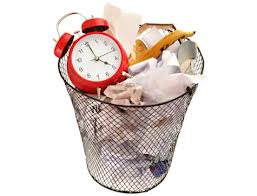 I remember when a retailer told me that staff meetings were a waste of time.   I was shocked.  I have heard many excuses why retailers don't do them – but never heard anyone say that they weren't worth doing at all.  
I asked why they thought so… and all the reasons were spewed out!  Some were valid and some weren't.  
The biggest problem was in the perspective that they had about the people that worked for them.  Notice that they called it a 'staff meeting.'  I never had a staff.  Ever.  I always had a team and had 'team meetings.'  The difference between those two words is huge and requires a separate post just about that.  Trust me when I say that you want a team!!
Team meetings are so important now as you will be sharing information to keep your staff and customers safe and any changing business practices. These meetings can also be a time to share how people are feeling. Maybe allow that to be the first question for your team if you like. Validating all the feelings will make the meeting go even smoother and able you to focus on your agenda. 
There were 7 key reasons that make even team meetings a waste of time.  I don't want you to make any of these mistakes – so I will outline them now for you.
Meetings that last longer than an hour.  The brain can only absorb what the butt or ZOOM window can withstand.  And that is usually just about an hour of sitting!  Keeping meetings short and sweet is crucial. 
Feeding your team during the meeting. I never provided food – only drinks. This is a business meeting, folks! This is not a party. I want everyone focused on the content not on licking their fingers. If you feel you must feed them, then do it afterwards only.
Wasting everyone's time by not having an agenda. You are paying for the team to show up and you owe it to them to be as productive as possible. That ONLY happens by having an agenda. Then you MUST act like the boss and keep everyone on track.
Wasting meeting time by not using a "Parking Lot." Tell your team that you are going to follow the agenda. Be proactive and introduce the concept of a "Parking Lot." When someone brings up an issue that isn't on the agenda, tell them that it will be put into the "Parking Lot." It is a holding place where you "park" topics that will be addressed later. Write the topic down so that it isn't forgotten about. Be sure to look the person in the eye and tell them that you will get back to them within 48 hours to tell them when you will be able to meet with them to discuss their concern.
Trying to cover too much information and being disrespectful by running over the allotted time. It is a common mistake. You will find that when you run regular team meetings you will know how much content is needed to fill an hour. Because you are holding them regularly, you know you can cover the information next time.
Allowing the team meeting to become a group whining session. Put your foot down and tell your team that this isn't allowed. You care about them. You respect their time and attention. You want to know what their concerns are and put them into the "Parking Lot." The purpose of a team meeting is to share information and do skill-building that will result in growth. It is a "No Whining" zone. I believe that your store should be a "No Whining" zone. When my kids used to whine, I would say that I couldn't hear them. I did the same thing with my team! It wasn't a problem for long.
Ignoring the fact your team members are SALESpeople. As salespeople, your team members are responsible for sales. Without exception, every team meeting should include time dedicated to improving their skills. It is your responsibility as their leader to give them tools to help them do their job better! One good way of accomplishing this is to ask each team member to take one meeting and role play a common objection that they get from customers. It gets everyone involved and addresses the actual situations that they face.
A couple of other basic facts about team meetings that help make them easy: Make it clear during the hiring process that attendance at team meetings is non-negotiable.  Make it easy for them to attend by listing out the team meetings for the year in advance – or at least 4 months out.  You want to reduce any objections. 
Finally, tell new hires that they wouldn't want to miss the meetings because they are fun!  Surprise your team with small gifts and prizes at some of the meetings.
Team meetings are an essential way to share information, build selling skills, and strengthen bonds. Right now as your store is going through changes, these meetings are essential. 
 If you need any help, don't hesitate to email me at cathy@retailmavens.com.