Be sure to read Part 1, So Much Profit Hidden in this One Word, first and then come back here!
Another true story about why you Don't Ignore Turn
In June I met with a client who was frustrated by his lack of cash flow. We identified one of the problems: His turn was too low. By digging deeper, we discovered that the main culprit was a class of inventory called "building toys." As a rule, building toys do turn slower than the rest of the store. The rate of my client's building toy class was not even twice a year.
The turn of every store is determined by the sum of its classes. Each class or group of merchandise has a different turn. Each type of store has a different combination of classes, so they all have a different optimal turn rate. Apparel stores turn the fastest – close to 4. Gift stores are at about 2.5.
Key #2  Start Digging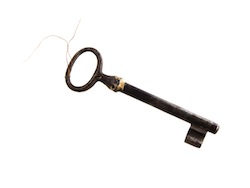 A turn rate of less than twice a year, like my client's building toys, indicates that merchandise that has been in the store for six months has to go now. My client and I ran a report to determine the specific slow-to-turn items and the results were fascinating. First, we found several large building sets that had not sold during the previous holiday season. Hope springs eternal for the retail store owner, and my client was sure the items would sell this fourth quarter. I was concerned that they wouldn't, so we put a note on the calendar for December 20. If they haven't sold by then, we will mark them down immediately.
Our next discovery was a line of toys from the previous fall that hadn't sold well and was still in inventory. We marked them right down for my client's sidewalk sale in July. The rest of the inventory was merchandise that would be ordered again eventually, but there was simply too much of it.
I showed him that by speeding up his turn in this ONE class from 1.8 to 2.5 he would be able to put over $5000 into the bank.  Without even increasing his sales!

He will maintain the same sales with $10,000 less inventory.  How?  Because he will have moved those slow selling inventory out and replaced it faster selling goods. At retail $10,000 is worth more that $5000 at cost.  That's how much extra money he will have in the bank by paying attention to his turn.
KEY #3 Pump It Up!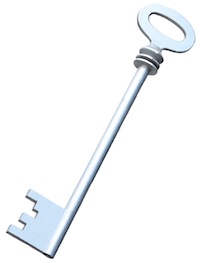 The last key is the most obvious way to increase turn and cash flow.  Sell More!  Now with this client, we were able to focus on sales and discuss what could be done to increase business for the building toys category. My clients created a fantastic window display using products from a key vendor, and listed the benefits of playing with building toys on a sign in the background. They also scheduled two in-store play dates featuring building items.
Worth your effort
The most common complaint I hear is that turn doesn't seem important enough to worry about. Yes, it takes a little time and effort to figure it out, but I'm sure I was not the first, nor will I be the last store owner to have that singularly stunning turn and tax experience. Many retailers don't understand clearly why or how turn impacts profit.
Turn, as a number, is meaningless if you look at it by itself. If you were to tell me how much you weigh, I can't say if you are over or underweight unless I know other factors like your height, build, age and more. In order to put more money in the bank, a toy store owner must know his turn rate in addition to gross profit, expenses, cost of goods percentage and more. Turn is a great tool for analyzing a store's success.
It's also a key consideration for tax planning, as I learned the hard way. Had I known my optimum inventory level I could have prevented a high tax bill!
Don't Ignore Turn (I know YOU don't!)  Part 2