One Way To Make Your Life Easier
My goal is always to make your job easier and point out ways that you can do something once and re-use it! I know how many hats you wear and how much you have to do.  I like to call this a "Rinse and Repeat". Who doesn't love that?  Let's dig in!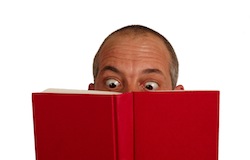 You know that you should be doing a weekly blog on your website, right?
Why?
There are 2 reasons.
One is that the big monster Google just LOVES new content.  When you feed the monster new content, he loves your site more and pushes it up in the rankings.  That's good for you!  SO keep feeding that monster!
The most important reason is that it provides you the opportunity to communicate with your raving fans.  It allows you to grow a deeper relationship with them.  As your relationship with them grows,  they get to know you (and your store) better and better.  They learn what you stand for – and it is very similar to what they stand for.  Then they grow to like you more .They discover all sorts of great information from you about things that matter to them.  Then they grow to trust you more.
It is called building the "Know, Like & Trust Factor".  The fact is that people buy from people that they know, like and trust.  So with each blog post, you are increasing that factor and deepening relationships and increasing sales.  And kicking the threat of the internet to the curb.  Because you are sharing YOU with your people – and the internet doesn't have that!
Here is the tip to make your life easier…..Write your blog post and include it in an email to your raving fans.
It is exactly what I do and has helped me to double my business in each of the last 2 years.
Rinse and Repeat.  Your blog post becomes an email!
Your RETAILMavens Assignment:
Pick a day of the week to mail it out.
Tell someone about it and ask them to proof it for you.  This is really a sneaky way of having someone else hold you accountable.
DO NOT EVER MISS A WEEK.  You have made a commitment to your people and they love you and want to hear from you.  I have NEVER missed a week.  It hasn't always been easy but I said I would do this for you and so I do it because I want you to know that you can trust me.  I do what I say I will do.
Now just do it.
If you need help – just reach out to me!  I am here for you…so you can be there for your raving fans!