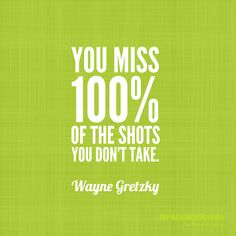 Remember vendors are your partners. If your business grows – their business grows. Find the vendors who understand this principle.
Have a deep and thorough conversation on how you can help each other double your business.
Yes.
Seriously.
What do you each need to do so that you can multiply your business with that vendor by a factor of 2?
So before you go to your next trade show:
 Identify those top 15 vendors that could be your VIP vendors.
Write out everything you can offer them. Be sure to use terms that outline the benefits to the vendor. For example, you can highlight their products for a week in your store and in your front windows. Tell them how many cars drive by your windows and the demographics of your customers. You can send an email a day featuring a different product or a different benefit of their products. You can do videos about why you love their product – and share them everywhere. Tell them about the reach that you have through emails and through social media. Is there a way to connect their product with a charity that you love? You both can get wonderful PR from that. Find a minimum of 7 items.
This is a partnership. A win-win relationship for both of you. You are asking for support so that you can double your business with them.
Ask for what you need in return. Think BIG. Ask for December dating so that you don't pay invoices until the end of the year. Also ask for 10% off all orders. Be sure to decide which is more important to you so you are ready to negotiate. Ask for access to owner/designer to interview for PR. Will they donate a fabulous item for a raffle? Do they have any promotional items for you to give away with a purchase? Will they give you first access to goods that they are looking to liquidate? What else?
Remind them that this is a limited opportunity for just a few vendors. Tell them that you are talking to others and that you really want them to be a part of your VIP Vendor program.
Put your VIP Vendor program in writing. Like so many of our strategies at RETAILMavens – you only have to do this once and you can use it over and over again!
It really is that simple.
Just ask.
As Wayne Gretsky says: "You miss 100% of the shots you don't take."
Take this shot.
Radical way to treat vendors