The Storm. The Election: Where's the focus? Where's your focus?
As Hurricane Matthew came closer and closer to the eastern shores of the United States, I couldn't stop watching. I knew many people in the way of the storm. We didn't know what would happen or where it would hit. It was so scary.
Suddenly it occurred to me that I hadn't been following the election – my focus had been on the storm. The election strategists lost some attention before the election due to Hurricane Matthew. They lost precious time to make certain specific differentiating points clear to all of us voters. One of their jobs is to create focus for us – so we hear what they want us to hear.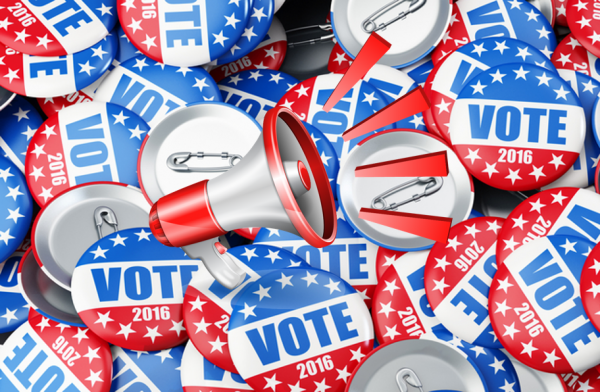 Their efforts to create focus usually rely on shock tactics and sound bites. It seems to me that they just keep trying to scream louder than the other one in order to get our attention. This has created so much NOISE. All this noise has reverberated through the US and a bit beyond. (No matter where you are – know that everything I am teaching today works for YOU.)
All this noise has had two impacts. First, that noise has gotten the attention of the people! It has kept them out of the stores. I have never seen an election impact sales in the US the way this one has. Secondly, this election has more people scared and worried and anxious and mad and….you can go on and on with negative feelings about it. Right?
THERE IS SO MUCH NOISE.
How can you rise above it?
Do these 3 things – I challenge you!
1 — Be a light of hope and peace and encouragement. People are uncertain and worried. Take the opposite tack. Be a beacon of light! Use ALL your means of communication to do that. Post motivating messages in the team room. Write a message of love on your public bathroom mirror. Share encouraging quotes on social media. Post pictures of your pets – adorable pictures of kittens and puppies. Think about what would make someone smile. Share that. Talk about gifts that create memories in your store. Tell funny stories in your emails. Be personal in your emails and share hope. Look into your people's eyes in the store and smile. They are why you do what you do. Share that enthusiasm with them.
2 — This is a great time to share your "Love Story" with them. Tell them why you started your store. Send out an email with just that story. Nothing else. Share it on social media. Print it out and have it at the front counter. Clients are always amazed at the wonderful response that they get from their fans when they do this.
3 — Challenge your team to help! Take 21 days and divide it among your team. How many message can each member share? This can ONLY be a team effort. Ask them to share their favorite happy pics and quotes. It will build team morale too!
Don't misunderstand. Our goal isn't to distract people from their civic duty.
Our goal is to rise above the noise by focusing on #wonderful right now.
There is much around – you know that all you need to do is look for it and you find so much to be grateful for. We can help our people, our tribe, our raving fans to do the same.
Your competitors aren't doing this. These 3 tactics alone will make you stand out from all of them.
I challenge you to #riseabove and focus on #wonderful for the next 21 days.
Use the hashtags in your social media. The beauty is we can all share in rising above the noise. We can all help each other and repost great ideas – giving credit of course! Feel free to swipe anything I post. All I ask is that you use the #riseabove and #wonderful .
Together we can create focus on #wonderful.
PS – How to drive them into your store? I'll get right to that next week.