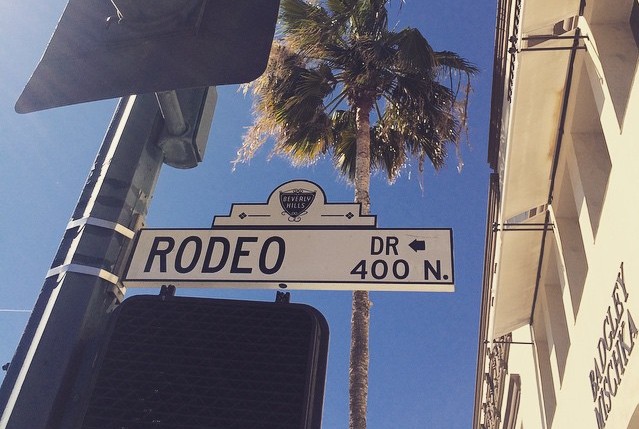 The mecca of retail is Rodeo Drive in Beverly Hills. Every brand name wants to be on that street. Every retailer dreams of it. We brought our clients to learn and experience it.
We are always challenging them to think bigger. In order to think bigger – you have to experience bigger!
Our visit was a fascinating journey of joy and sadness – beauty and disappointment.
You will find out why as I list the top 9 retail things Rodeo Dr. taught me.
1. You don't have to be big to have an enormous brand. Did you know that Rodeo Drive is only 3.5 blocks long? The names you see and the cars you see are amazing.
2. Simplicity is striking. One of the best windows I saw was YSL and it was just 3 shoes on a mirror. Simply Stunning.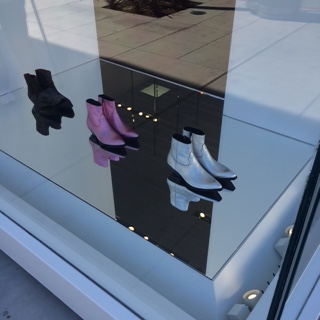 3. Keeping it clean and uncluttered. If there is too much clutter you don't see it and a confused mind always says no.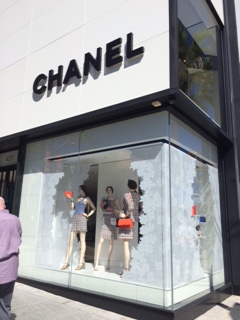 4. Telling a story makes you want to spend money. Some of the stores did such a great job of telling the "why" of the store and brand. Their stories were so compelling that I wanted to buy into it. And I mean really "buy" into it – as in opening my wallet!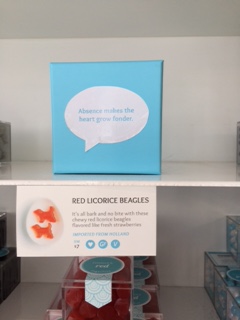 5. Juggling multiple customers like a pro. It seemed like there were often more customers in a store than salespeople. But most were trained well and could juggle multiple customers with multiple needs and not drop a thing. This is something that is not trained enough on. It is so critical when you are trying to provide good service and make people feel special.
6. I forgot my W2 at home. Some stores you were very obviously looked over and judged not worthy. Jennifer bought a purse and sunglasses at Gucci – and surprised them all. Four salespeople blew her off. It wasn't until she started walking around with it that someone asked, "Have you been helped?"
7. Beautiful but cold. It is a fine line because some stores were so sparse that they felt cold. Usually, only one item of a size is left on the floor – the rest of us retailers don't have enough staff to do that.
8. Facades are important. The façade of each store was so different and so very clean! Everyone remarked that they were inspired to look at the front of their store and see how it could be freshened up.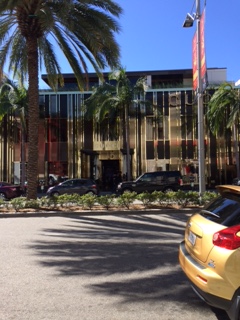 9. Closing with warmth. Many salespeople walked around the counter to hand you your purchase. An easy way to make you feel special as they say, "It was my pleasure to take care of you." Psychologically you didn't buy something….they gave you a gift.
All in all it was an educational trip and we came home with ideas to do and not to do.
Meanwhile, I keep thinking of the scarf I saw in Hermes. The thoughts of the things we didn't buy haunt us all, right?