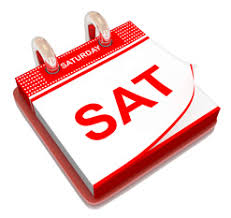 At this time of year, there are pretty much 2 kinds of stores.
1. Stores with lots of new inventory coming in
2. Stores with lots of old inventory on sale
You have a unique opportunity to take advantage of with a fifth Saturday coming up. It is fun to use it as a handle to advertise around. Fifth Saturdays don't happen often – and you can do something that you don't often do!
**For stores with new inventory coming in, just give me these 2 items – 4 hours of time and 50 sheets of paper. I will give you an exact strategy to have people storming your doors on the fifth Saturday.
Follow these steps:
Don't put any new merchandise out until the Friday before.
Set your alarm for 60 minutes. Work Hard in 60 min intervals at the next step. It shouldn't take you more the 2 hours.
Look up your top 50 customers in your POS.
Write down their name, email and address and any other information. One customer per sheet.
What did they buy last year?
Distribute them out to your team.
You and your team will pick up the phone and personally invite each one to your 1st Annual Preview Party – tell them it is only for your best customers! And mention something that they bought previously and that they will find more wonderful items like it.
On the fifth Saturday do a preview party for your top customers – (anyone else that comes in is fine.)
Merchandise the inventory so that it looks like you got so much you only had time to price it – you couldn't even display it all the way you usually do. Leave clothing on manufacturer's hangars on rolling racks and in boxes. Stack items on tables and with boxes around it.
Serve food and drink is recommended.
The science behind this is that you are creating focus and urgency on all these new items. As customers come in – they will create their own buying frenzy! It works like a charm.
** For stores with sale inventory to move, do a Fifth Saturday Sale!
Do a sale that only comes around as often as a Fifth Saturday.
Buy 1 sale item – get 1 sale item at 70% off.
That day only.
These words are like magic and the average markdown is usually about 29%. You don't care about that – you just want the inventory out of your store and some cash in your pocket.
To market it most effectively, send out emails with 6- 8 pictures as examples of the great deals. Send the first email out Wednesday. Then repeat it on Friday just adding at the top "It starts tomorrow and I can't wait to see you there!" Finally, send it out on Saturday at 6am with the note "I know how busy life gets and I just couldn't bear to let you miss out on these great deals.
A special bonus – let your customers group similarly priced items together. SO if they come up to the register with marked down items that are now priced $10 and $5, tell them that if they get another $10 item it will only be $3!!!! They almost always buy 2 more items. You look like a rockstar to them! It is a great opportunity to move more skus out of your store.
Did you like these strategies?
There are plenty more where this came from.
And they are about every area of your business.
Take advantage of the great deal that The Retail Profit Revolution is right now.
Get the strategies and secrets you need to put more cash in your pocket and get better sleep.
It's a Fifth Saturday