So you have done your fabulous sale. BUT there are still a few things left. What to do with them?
If this was their first Clearance Sale, then box them up to use as the loss leaders for the next one. All items should go through two clearance sales.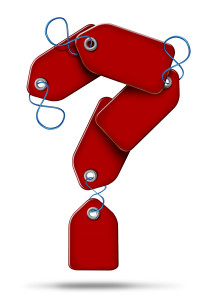 If they have already been through two sales, then you can take them to a resale or consignment shop in your area. That can put a few more bucks in your pocket .
Or, if there is a local charity that you believe would benefit from your products, gladly take them there. You will get such satisfaction from knowing that they will be put to good use.
Another similar idea is to donate them to Goodwill. Check with your accountant about what the tax write-offs are for donations for you and in your state.
There are 2 things that you shouldn't do with your old merchandise. Don't throw it away. You can always take it to Goodwill, if nothing else.
The biggest mistake that I hear many retailers make is that they use this merchandise for when people come in soliciting donations. DON'T DO IT. It is such a bad reflection of your store. Read here to get a much better idea on how to handle those never ending donation requests.