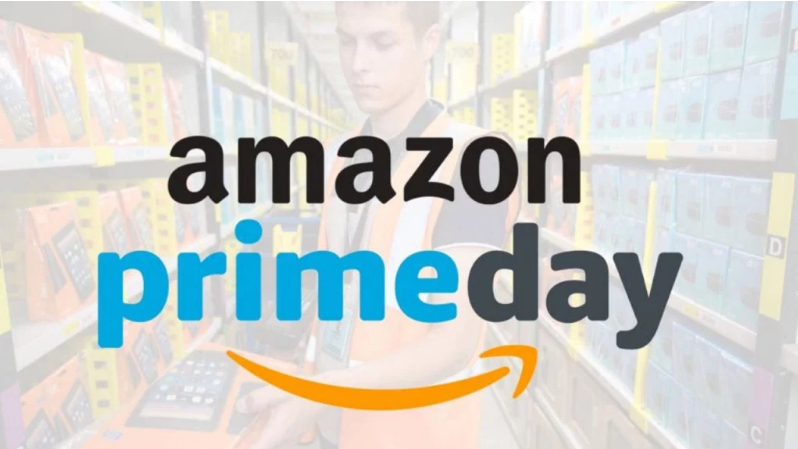 Yay!! It's Almost Amazon Prime Day!
Why should you care? It is a great opportunity to develop goodwill with your customers. Don't miss the chance to take advantage of the cultural fanfare there will be about it.
What is it really? On Monday July 15th and Tuesday July 16th, Amazon is celebrating their own holiday. According to the company, Prime Day will include more than a million deals around the world. CNN reports that "Amazon uses the day to create buzz, gin up sales, and recruit more people into a program many shoppers already consider indispensable." Last year's Prime Day was historic at 100% up over the previous year. It was their biggest sales day in company history and beat out Black Friday and Cyber Monday shopping periods.
Remember when Amazon was still an ugly website that just sold books? They changed and you have to also.
What does it mean to you? Plenty! Let's jump on the wagon and get our piece of the pie! It comes at a great time. You certainly have sale merchandise to get rid of – right?
Let's do it. Plus it means that you can get free publicity for your store! Your local media will be searching for a local angle about this. Give it to them. Just follow our step by step directions!
Name it – Your Store Day!
Send out an email declaring your store holiday and tell what you are doing. We have put a handy dandy template below that you can use to get started!
Emails and Facebook posts every 2 hours with special flash deals – 50% off at least and always include pictures.
In store add a new deal every hour – but you are only advertising the ones on all the even hours. For example, 10am advertised special, 11am instore only special, 12pm advertised special, 1pm instore only special…got it?
Specify that quantities are limited – so don't worry about how many you have and just offer your wonderful sale customers another fantastic item as a substitute then.
Offer free shipping – or free delivery when they call in to purchase. Be sure to mention that they can call to buy the deals.
Schedule extra people for that day!
Tell us at www.retailmavensfb.com what the name of your day is!!
Send out a PR release to all the local papers because they will be looking for a local angle for this! (Remember – your press release is NOT a sale flyer – it's giving them a local-news angle on why shopping local instead of jumping on Amazon is the way to go!)
Send it out NOW.

Get in front of your computer and Google how to write a press release so that you have the format right.
Set your timer for 15 minutes to bang out the rough draft. We have made it easy for you and gave you tips below.
Walk away.
Come back and set your timer for 15 minutes more to smooth it out.
Then send it to every local paper, news station, radio station, mom's groups, community organization, and anything else you can think of. Ask all your team and all your friends to share this with everyone they know.
Here is a sample email/post for a deal:
Subject: [Fabulous Brand They'd Recognize]'s most unbelievable [item] – you have 60 minutes to snag it at 75% off. GO!

We've got THREE of these left, so swing in, hop on the site, or pick up the phone and call us at [insert your number so they don't have to go looking for it!]. When they're gone or the clock strikes [next hour], they'll turn back into pumpkins and you'll be surrounded by a group of mice with no prince, no ball, no gown, and no 75% off [item].

Call us for happily ever after! See you again at [time of next email]!
Here is a sample email to alert them to all of it:
Subject: Oh, no they didn't!

You know who they're like, right? Amazon is just like that friend who throws himself a surprise birthday party and gives you a list of what you need to bring and where he's registered. And, look! He's so nice. He itemized what your portion of the catering bill will be. Sweet.

You've probably heard about the Amazon Prime Day happening on the 16th. If you're an Amazon Prime member, they'd like you to pretend it's Black Friday and buy all their deals and crazy markdowns. If you're not an Amazon Prime member, they hope you'll just hang out, pressing your nose to the glass until you finally cave and join up.

It's okay! We know that sometimes you just need to order your toilet paper, a Kindle book, headphones, and tap shoes all at the same time and have it in 2 days. And hey, maybe one day you'll get lucky and your tap shoes will be delivered by drone.

BUT!

Amazon may be cool and convenient, but it is NOT local, and it will never know who you are, remember to ask about your sister, or support your community. It just won't. (But drones. We know! Just stick with us here.)
…then list what you will do…
Don't over think this. Just do it!
Want More Great Tips From Us? Register Here For Our Weekly Ezine!